Shop our Hempseed Protein Powder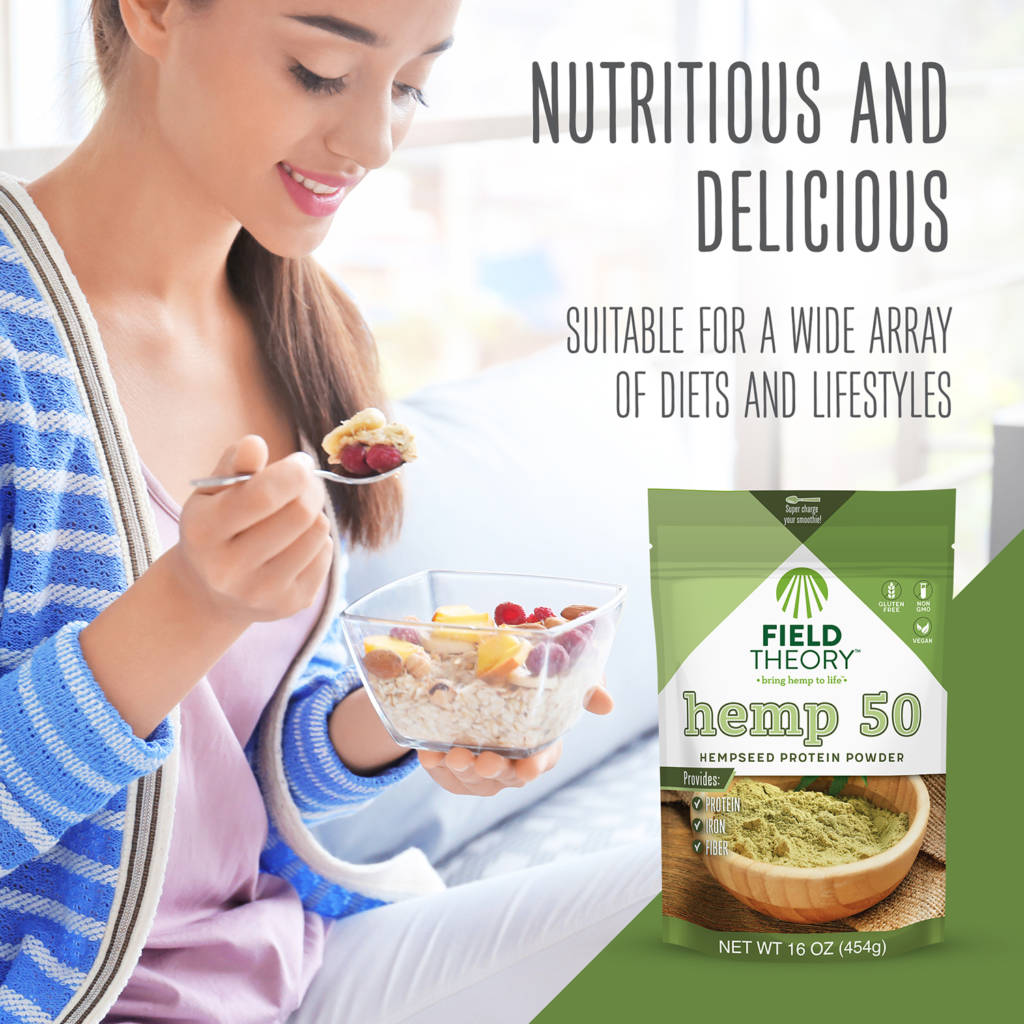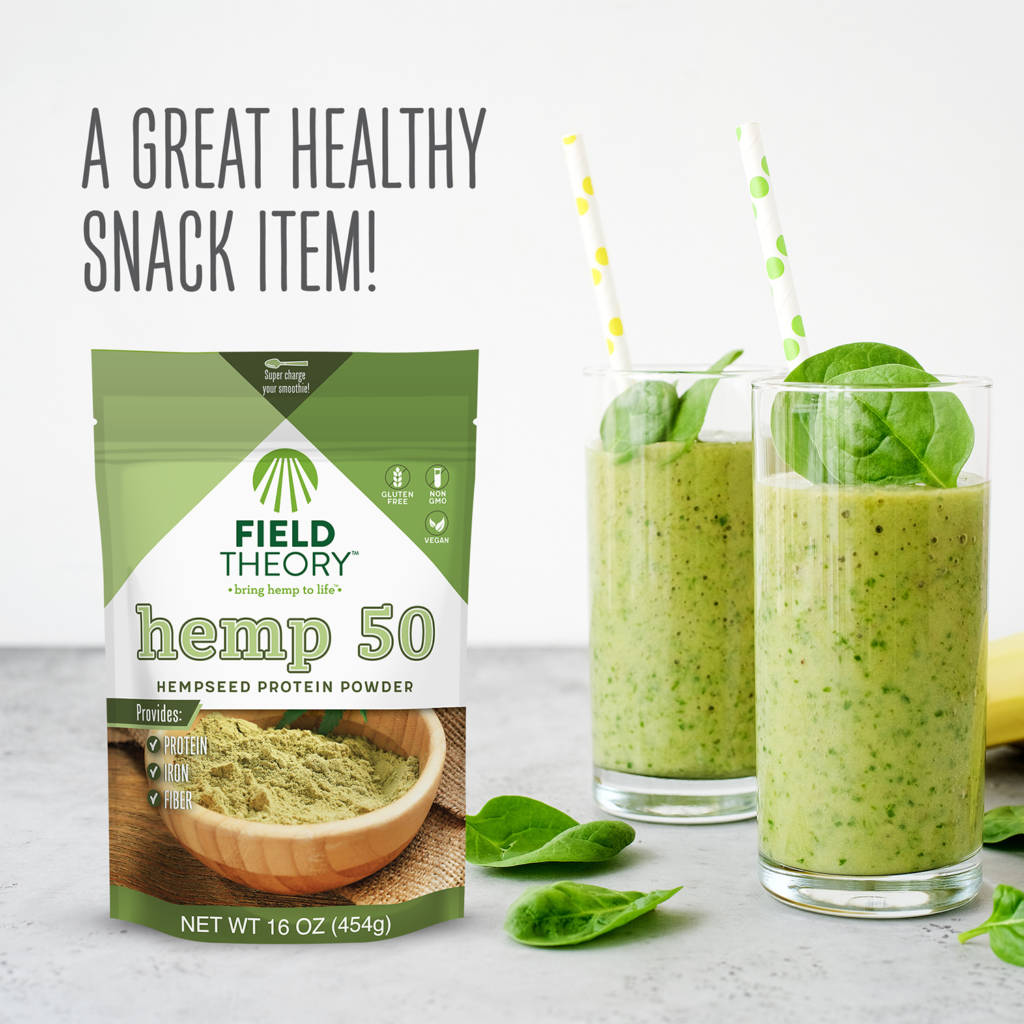 100% Pure Hemp Protein packing a whopping 15g of protein per 30g serving! Supercharge your workouts with protein packed plant based protein Smoothies or enhance recipes wherever you need a protein boost. Enjoy Field Theory™ Hemp 50 Protein Powder.
Nutrient-dense Hemp Protein Powder – Our hemp powder packs a huge nutrition punch. Get 15g pure hemp protein plus omega 6 and vegan omega 3 fatty acids in each 30g high fiber protein powder serving.

Suits Various Diets and Lifestyles – Hemp Pro 50 is Whole 30, Kosher, Keto, and Paleo-friendly. Enjoy wholesome living with this vegan, gluten-free hemp based protein powder.

Enhances Your Favorite Recipes – Elevate your diet prepared meals with Field Theory Hemp Powder. Whip up hemp foods and add it to your protein cookie or high protein pancake mix.

Supercharges Your Workouts – Up your game and reach your fitness goals with our plant based protein powder. Use it as smoothie powder for your energy-boost shakes, protein juice, or protein shakes.

All-natural Superfood Protein Powder – Our non-gmo raw protein powder is gluten-free and non-gmo. It's a vegetarian protein powder that helps energize your body and fuel your mind.