Description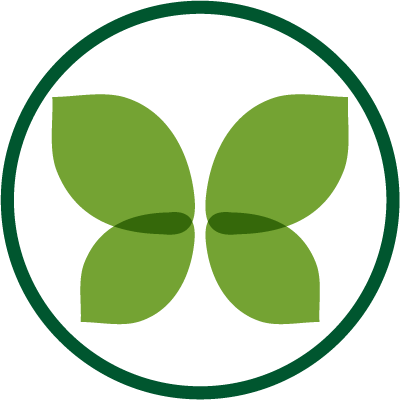 Field Theory™ Relief™ Hemp Extract Oil Dietary Supplement
Relief™ Mandarin Hemp Oil Dietary Supplement blends hemp oil extract with natural occurring cannabinoids, terpenes, and flavonoids with cold-pressed (virgin) organic hempseed oil grown without herbicides. This functional and nutritious hemp oil blend is an excellent Relief™ source of hemp phytocompounds, vitamins (including B1, B2, B6, D), a healthy 3:1 ratio of omega 6 and omega 3 fatty acids and various other nutrients, all 100% derived from Industrial Hemp containing < .3% THC.
Relief™ Hemp Oil Dietary Supplement
1800 mg Hemp Extract per bottle (60 mg per ml)
Naturally Occurring Cannabinoids including CBD
Nothing But Hemp (<.3% THC)
Supercritical CO2 Extraction Process
Supports General Health and Wellness*
Made In The USA
Relief™ Mandarin Hemp Extract (CBD) Oil Dietary Supplement
 Supercritical CO2 Extracted Hemp Oil | A certified Colorado hemp oil extract with naturally occurring cannabinoids, terpenoids, flavonoids, and other beneficial phytonutrients extracted from the hemp plant. This CO2 extracted hemp oil is free of harmful solvents and uses a gentle, low temperature, alcohol free extraction process that yields the purest form of hemp oil extract available. This clean oil extraction process yields a high quality extracted hemp oil retaining a broad spectrum of  terpenoids other phytocompounds derived from the industrial hemp plant.
Organic Hemp Extract, Organic Fractionated MCT Coconut Oil, Organic Sunflower Seed Oil
This hemp oil infusion presents a easy to digest way to consume the many naturally occurring phytocompounds found in hemp. These functional and nutritious hemp compounds help nourish and support the body's various physiological systems.*
Field Theory™ hemp oil extract comes from organically grown hemp plants, farmed without the use of pesticides or herbicides.  This high purity extracted hemp oil product is then tested by third party laboratories to insure product content and quality. All product components incorporated into Field Theory™ hemp oil blends are released for manufacture only after passing through standardized quality control processes; and are released for sale after final finished product inspection. Organic, virgin hemp seed oil used in Field Theory™ Relief™ and other Field Theory™ oil infusion blends, is an excellent, nutritious emulsification oil which provide additional nutrition value and health and wellness benefits.*
To be in compliance with U.S. government rules and regulations, we cannot make any medical claims regarding our hemp oil supplement products.
Available Sizes: 1 fl oz (30 ml) | Call for additional information for bulk purchasing, dealer inquiries and white label programs.
Relief™ Hemp Oil Blend
Organic Hemp Oil Extract Containing Naturally Occurring Cannabinoids
Organic Fractionated MCT Coconut Oil
Organic Sunflower Seed Oil
Natural Flavors.
Nothing But Hemp (< .3% THC)
Directions: Shake well before using.
Average Serving Size: 1/2 Dropper Full (1-2 times daily).  Can be taken day or night, preferably after meals. Relief™ Hemp Oil Extract Blend daily consumption varies based on personal preferences.
Note: Store in cool, dark place. Refrigerate after opening
Shelf Life Approximately: 18 Months When Refrigerated
DO NOT TAKE IF PREGNANT OR LACTATING.  CONSULT YOUR DOCTOR BEFORE USE IF YOU HAVE A MEDICAL CONDITION OR ARE TAKING PRESCRIPTION MEDICATION. ALWAYS CHECK WITH YOUR PHYSICIAN BEFORE STARTING A NEW DIETARY SUPPLEMENT PROGRAM. KEEP OUT OF REACH OF CHILDREN.
FOOD AND DRUG ADMINISTRATION (FDA) DISCLOSURE* These statements have not been evaluated by the Food and Drug Administration. This product is not intended to diagnose, treat, cure, or prevent any disease.
This product is not intended to diagnose, treat, cure, or prevent any disease. Field Theory™ (Minnesota Hemp Farms, Inc) website contains general information about diet, health and nutrition. This information should not be considered as advice and should not be treated as such.